Improving the quality of baby care by providing personalized care guidance and coordination tools to new parents.
A place for all things baby
Whether it is your baby's physical growth, feeding routines, milestones, vaccinations or the funnest memories. We store your baby data securely for you.
A place for everyone in your family
No matter who is in the helping game, grandparents, nannies, babysitters, doctors, consultants, doulas. With Cubtale, everyone is in sync.
A place pediatricians love
Cubtale takes all your data and converts into specially designed pediatrician reports making doctor visits smooth and simple.
A place where consultants support you
Get to meet with baby experts, including lactation, sleep, pumping and allergy consultants. Watch and read their content, book when you are ready.
A place that links you to trustworthy sources
WHO, CDC, AAP are all sources Cubtale feeds from so that you don't have to search for hours learning about routine care.
A place that supports your breastfeeding journey
The American Academy of Pediatrics (AAP) recommends infants to be fed breast milk exclusively for the first 6 months after birth.
Through the mobile app, or through the Breastfeed Cub (radiation free, easy option), Cubtale helps you track your sessions/sides, helps you predict your next feeding session time and celebrates your milestones!
A place that keeps you informed and in sync
Working parents love getting updates while away.
Notifications let you know your baby is on her routine.
Reminders prevent you from missing that daily D drop.
A place parents LOVE!
Cubtale is rated 4.9 by over 2K reviewers and is recognized by reputable organizations including USA Today, Romper and Mom's Choice.
A Complete Solution
Cubtale makes logging super easy. You can log via your mobile app, your voice assistant or your smart watch.
Cubtale App
Available in both Apple App Store and Google Play Store
Download Now
Cubs
A must-have solution for homes with multiple caregivers. Make it super simple to log data for everyone in the house while reducing dependency to phones.
Shop Now
Smart Watches
Apple's watchOS
Google's Wear OS (coming soon)
Voice Assistants
Integrations available with Google Assistant, Alexa and Siri
Cubtale Baby Tracker App Testimonials
★★★★★

Love the app! I've been using the breastfeed tracker since my baby is born and I LOVE IT! I can change between left and right breast easily and the I can see both times separately and the total time which makes tracking details so much as and as a BONUS I can see detailed information about feed sessions and times in graphic format which helps me a lot, especially when I'm consulting with my pediatrician
★★★★★

I was looking for an app to log my baby's feed, sleep and diaper sessions. This app is excellent! I can add my husband to track with me, and I can setup reminders. I think they are also making buttons to log care, can't wait to use them!
★★★★★

I have tried several other apps and this has proven to be the most convenient and easiest to use. I love the interface
★★★★★

Among many baby tracking apps, this one is the most user friendly! With all the rush and baby hustle, it literally takes no time to input your data and follow it harmoniously
★★★★★

I don't understand how people had babies with multiple caretakers before apps like Cubtales!
★★★★★

As a first time mom, Cubtale helped streamline all of the important information needed for doctors appointment. It was such a huge help having everything in one app was amazing for me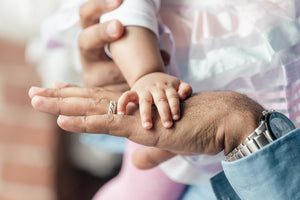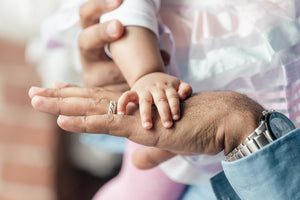 baby care requires coordination and convenience, we are here to make it easier ♡